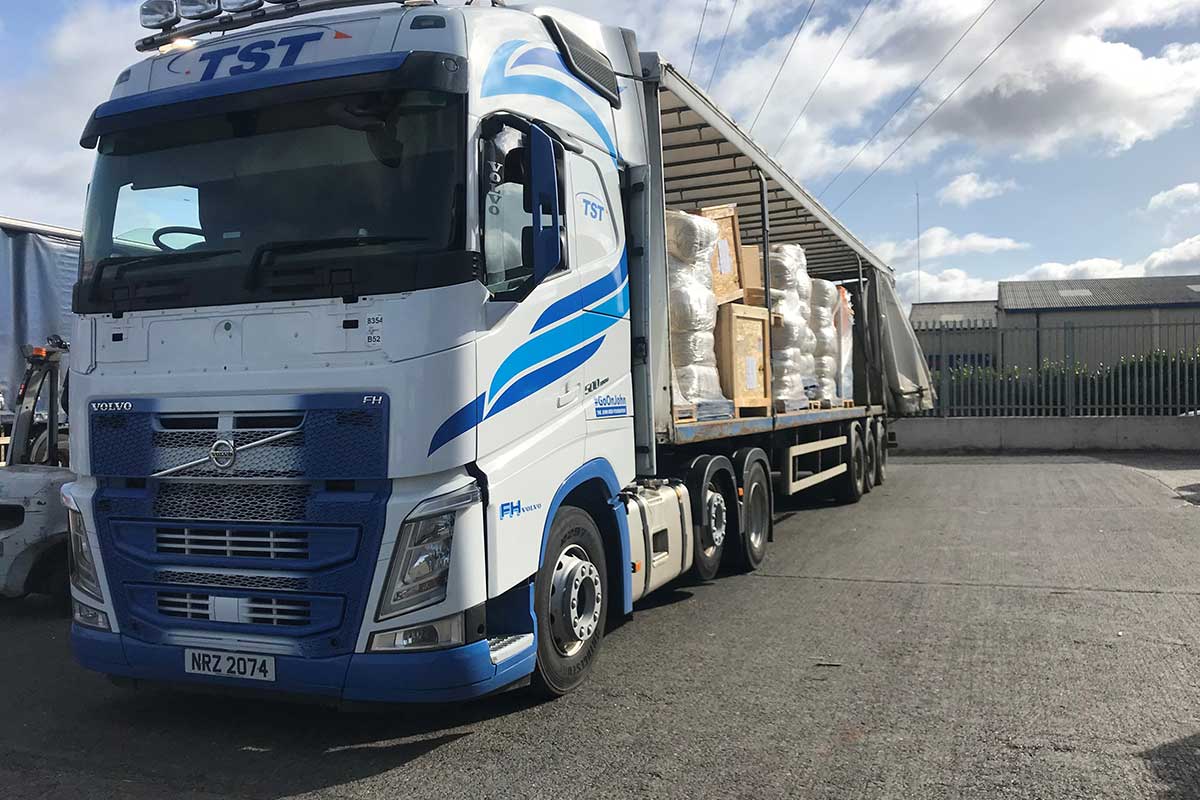 With the lockdown bringing Ireland to a standstill and most businesses closed, TOGA was contracted by a long term client to import vital bedding and pillows for the HSE and care sector in Ireland.
Initially just a few pallets were collected from the UK and brought over by express service for quality checking by the client.
Once the products had passed QC, TOGA then swung into action collecting various products from the same supplier, just north of London.
In total, over 400 pallets were moved on an overnight basis including a whopping 143 pallets in one, very busy day!
These pics show some of the initial sample pallets arriving at our Dublin depot.