As Ireland's largest customs broker, TOGA Group has been committed to working with our customers to solve the Brexit problems they have since the start of the saga in 2016.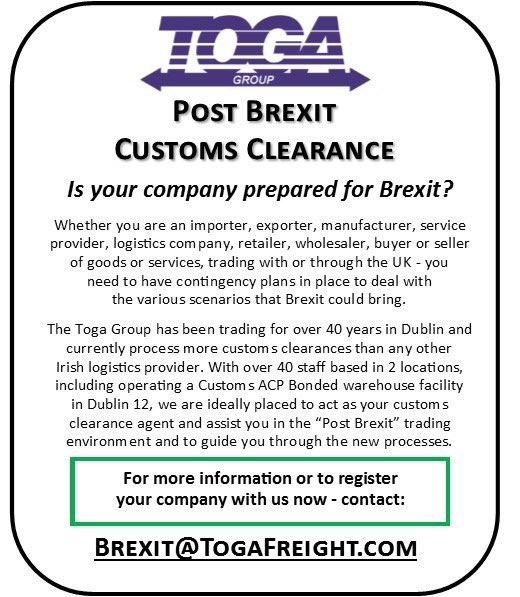 As a major force in Customs Clearance already, handling almost 200,000 clearances annually, TOGA had a head start on most other clearance agents, but a lot of work had to be done to align the IT systems of our agents with our own and to advise our 400+ clients of things they would need to do in order to provide us with the data we would need to guarantee them the fastest and most cost effective "Post Brexit" customs clearance solutions.
That project was completed prior to the October 2019 deadline and the time since has been used to test, test and retest the processes to ensure our systems are robust.
If you have any concerns about Brexit – please get in touch with us at Brexit@TogaFreight.com or call 01 630 4200