TOGA are delighted to announce that we have agreed a partnership with one of Cyprus's leading forwarders, LAK United Shipping & Insurance Agents Ltd.
Working closely together since December 2021, TOGA have been contracted to collect LCL shipments from across the Island of Ireland and consolidate in our Dublin 12 depot, for loading on containers for weekly departures direct from Dublin to Limassol.
Other shipments are loaded out on TOGA's existing EU export trailers bound for Rotterdam, where the consignments are consolidated with other shipments for Cyprus.
A range of cargo is shipped on this service, pallets, out of gauge goods, farm machinery, cars and personal effects.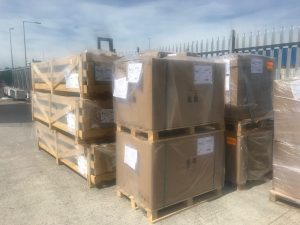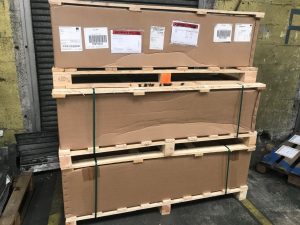 Speaking about the new agency deal, Darragh Toner, Operations Director at TOGA said "Cyprus is the latest in a list of new services that we have decided to offer in response to the increased volumes shipping generally across Europe. Our EU services have grown almost 200% since Brexit and we now have robust import services from all EU countries and a very cost effective export service too. Cyprus was identified as a region that was poorly served from Ireland, so ripe for development by the TOGA sales team"